Although I have limited experience in teaching, one year almost 15 years ago, however, the readings helped me reflect on my own experience as an Assistant Instructional Designer for four years.
I believe that online/ blended learning is expanding every year. Blended learning offers new ways of engagement, and students love the flexibility that online courses provide. It reaches a wide variety of audiences with different learner characteristics, such as distant learners and full-time workers. It also opens a new range of possibilities for learners.
Integrating technology tools in online learning in higher education has many advantages in enhancing the learning experience and creating a good and personalized learning environment for students. The trick is to understand how to use a suitable tool that matches the learning objectives or goals. We need to reach the needs of every learner through combining different learning strategies and different pedagogy strategies coupled with the use of technology. Another way of selecting a suitable mix to reach the needs of every learner is to look at the pedagogy goals and selecting the tools we would like to adapt accordingly.
One of the most important advantages and benefits of e-learning/blended learning is that it makes the learning process easy and fast and keeps pace with the development of the generation. Kyla Ortman stated some of its benefits:
#1 Students learn more than they do in traditional courses.

#2 Retention rates are higher with online learning.

#3 Online learning requires less of a time investment.

#4 More frequent assessments can reduce distractions.

#5 eLearning is the greener option.
Although these are all good points and benefits to blended learning, however, they can be challenged in some cases.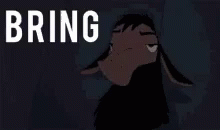 I found the following graph that summarizes some of the challenges:
Some University students find that blended learning is a very effective way for communication between them and their instructor and with each other using chat or the discussion forums. On the other hand some learners through e-learning face difficulty in expressing their opinions and ideas in writing. Many learners prefer to express their ideas orally, the same way they have been used to for many years through their academic studies, while e-learning users need to possess good writing skills and be able to present their ideas and opinions in writing.
Despite the technological advances in online learning, it's helpful for both instructors and instructional designers to recognize the potential learning challenges that are associated with this delivery mode. According to studies by online educators as well as student feedback (Challenges and solutions and Improving Online Learning) the main factors impacting the success of online students are related to organization, motivation, and collaboration.
Faculty members are recommended to attend one-on-one or group workshops using the learning management system before teaching online courses for the first time. The challenge is that technological advancements are very fast and hard to keep up with. Almost every year there will be a new version of the LMS along with a lot of new features and tools. Instructors need to be updated and learn about the new version and this doesn't always happen. For example, in the first semester a standard learning management system course layout was used. In the second semester, faculty members were encouraged to use a collapsed-topics format to reduce the page scroll on the front page of their courses. This transition is a very simple example of the innovations in technology being added to the professional development support continuum for faculty members as they continue to develop their confidence and skills.
Technical problems are also a major challenge in e-learning. A successful and enjoyable LMS and e-learning experience should be accompanied by strategies to improve the access to the internet, computer, and improve the broadband width.
Another big challenge is that insufficient time spent on course development and design can be a huge contributing factor to poorly developed online learning experiences, and a major challenge for e-learning instructors. It is very important to spend time and effort in creating an online course because instructors will have to deal with new content, new ways of engaging students, new assessment tools, and new technologies.  
To summarize, I believe that blended/online learning is going to continue to expand due to many factors such as different generation characteristics, technological advancements, the possibility of receiving different methods of education suited to the learners or even access to the teacher at any time and anywhere.